Your brand isn't like anyone else's, so your website shouldn't be either. We work with you to determine not just your content needs for now and in the future, but also a design plan that's clear and user-friendly.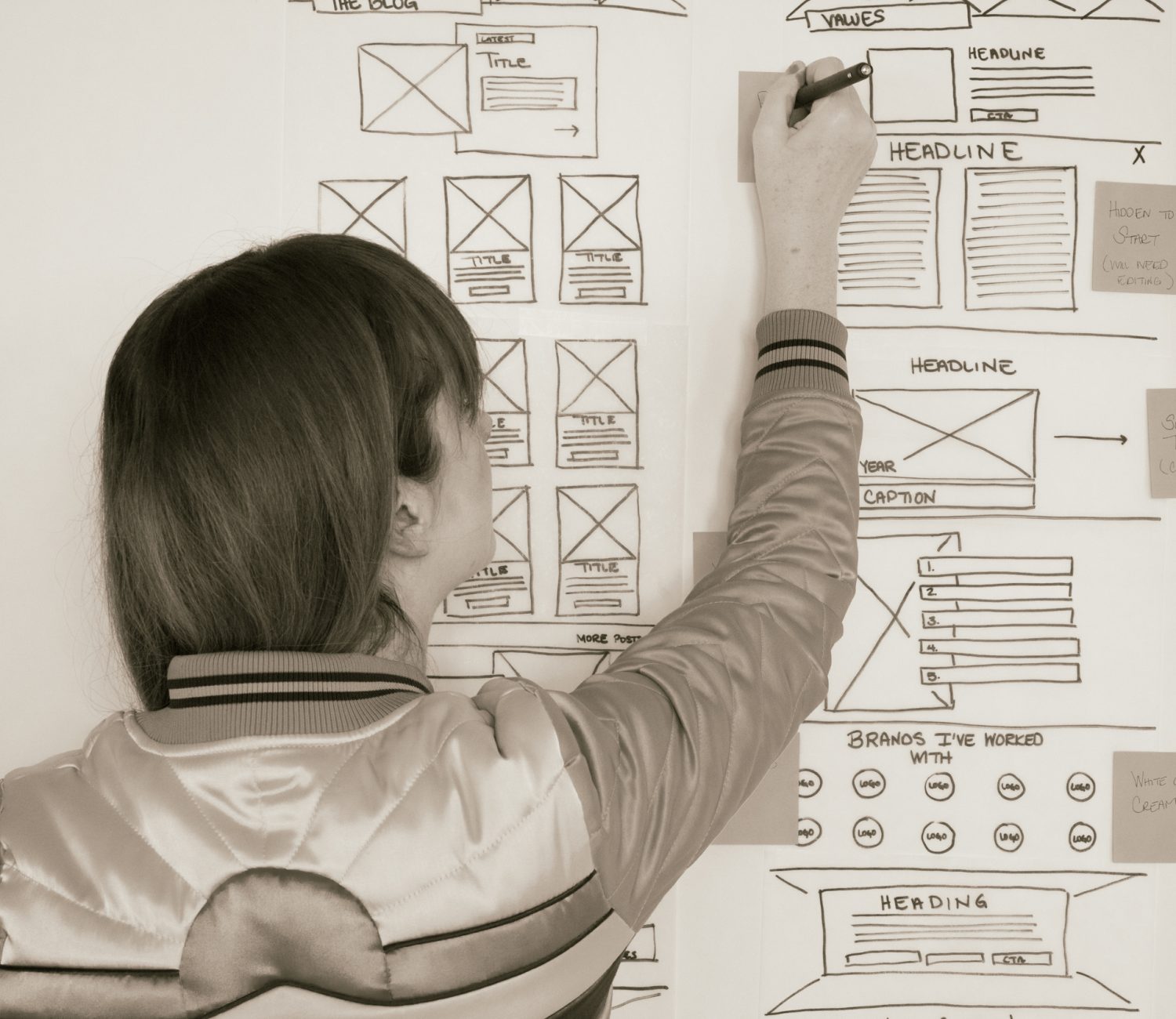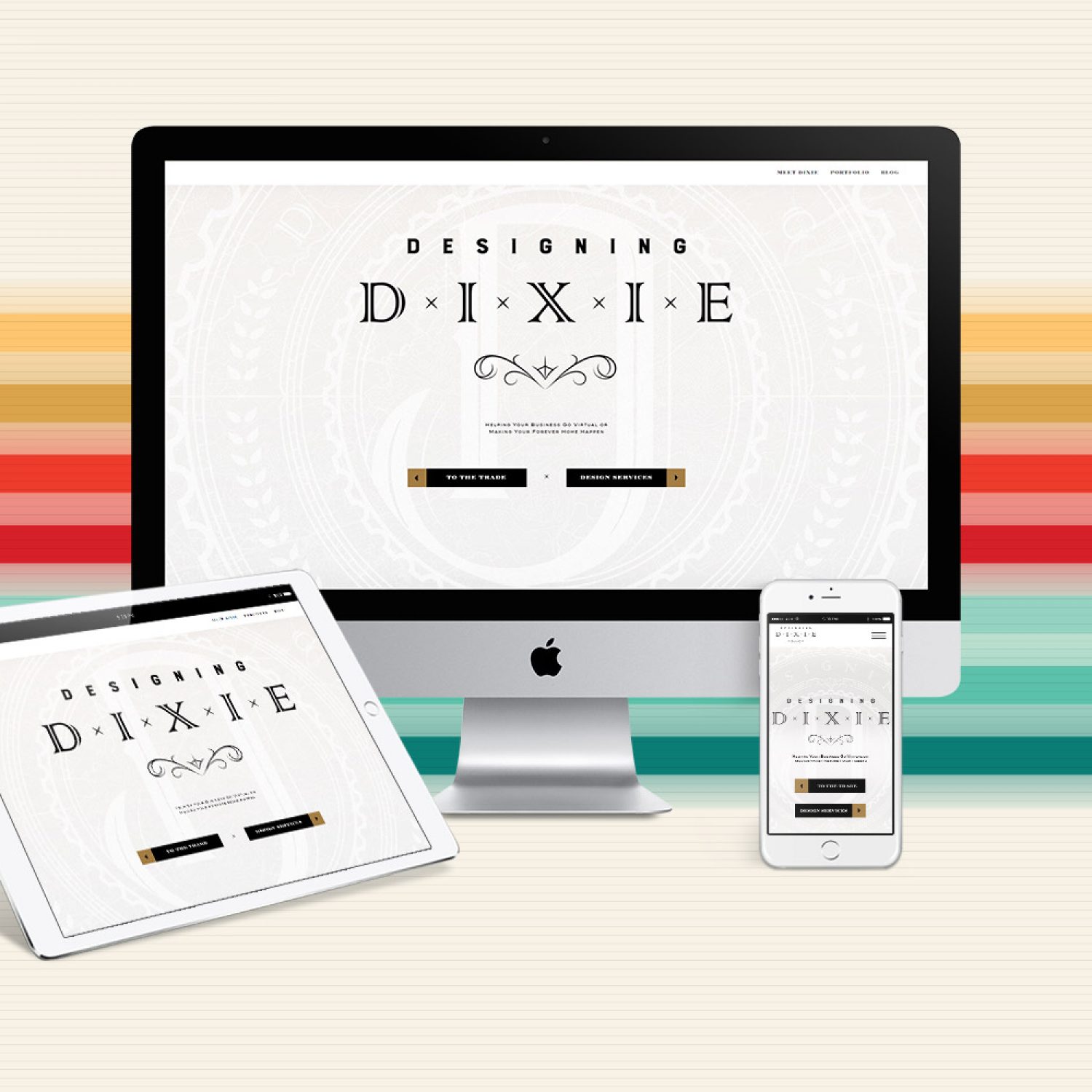 RESPONSIVE WEB DESIGN & DEVELOP MENT
It's a given that your site will function seamlessly from desktop to mobile and tablet. But we don't stop there. We sprinkle in unconventional design moments that extend your brand identity into your virtual home that will delight your fans without compromising on functionality.
From merch shops to workflows that integrate your products to Reverb, eBay, Etsy, and Instagram with just a few clicks, we'll set you up with an eCommerce rig that's designed to convert while maintaining the look and feel of your brand.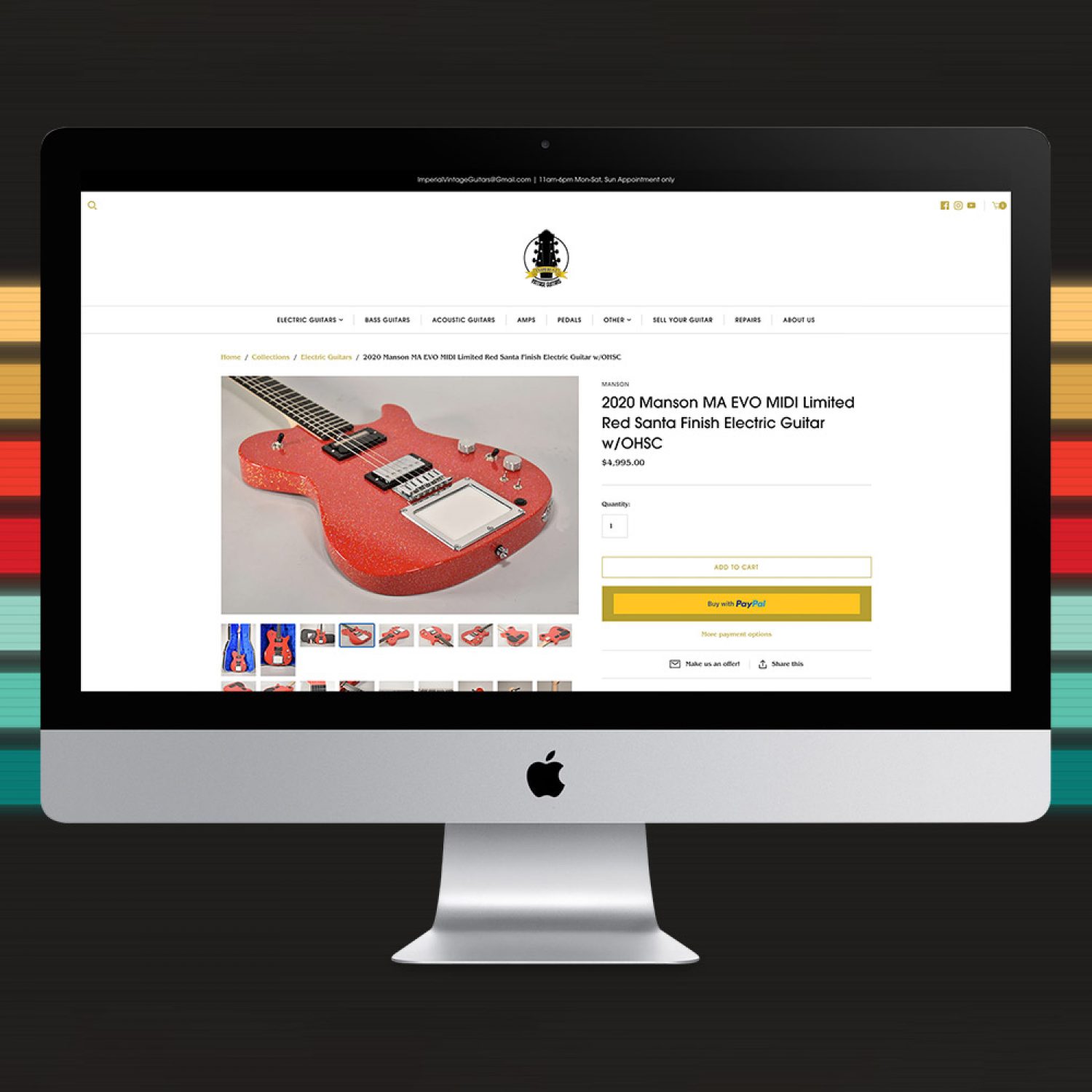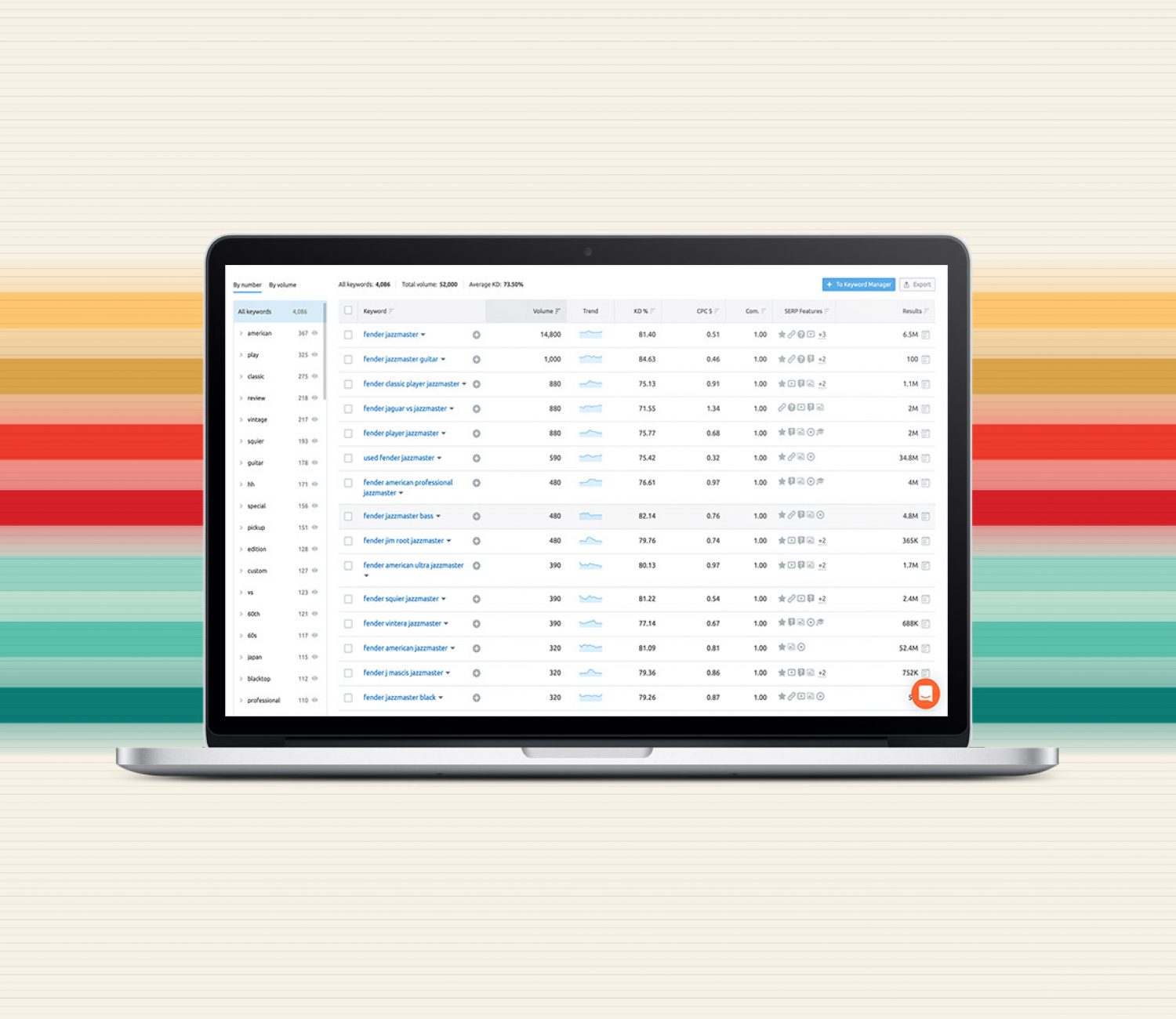 KEYWORD RESEARCH & SEO ESSENTIALS
Forget Pimp Juice- smart musicians know it's all about the Google Juice, especially if you're a music educator or online instrument shop. Juice up your website with keywords and the SEO essentials that will get you that sweet Google traffic.
More of the songwriter type than the website copywriting type? We'll align your brand's messaging and voice to create the perfect copy for your website- copy that's written to inspire and convert visitors into buyers and fans into super fans.