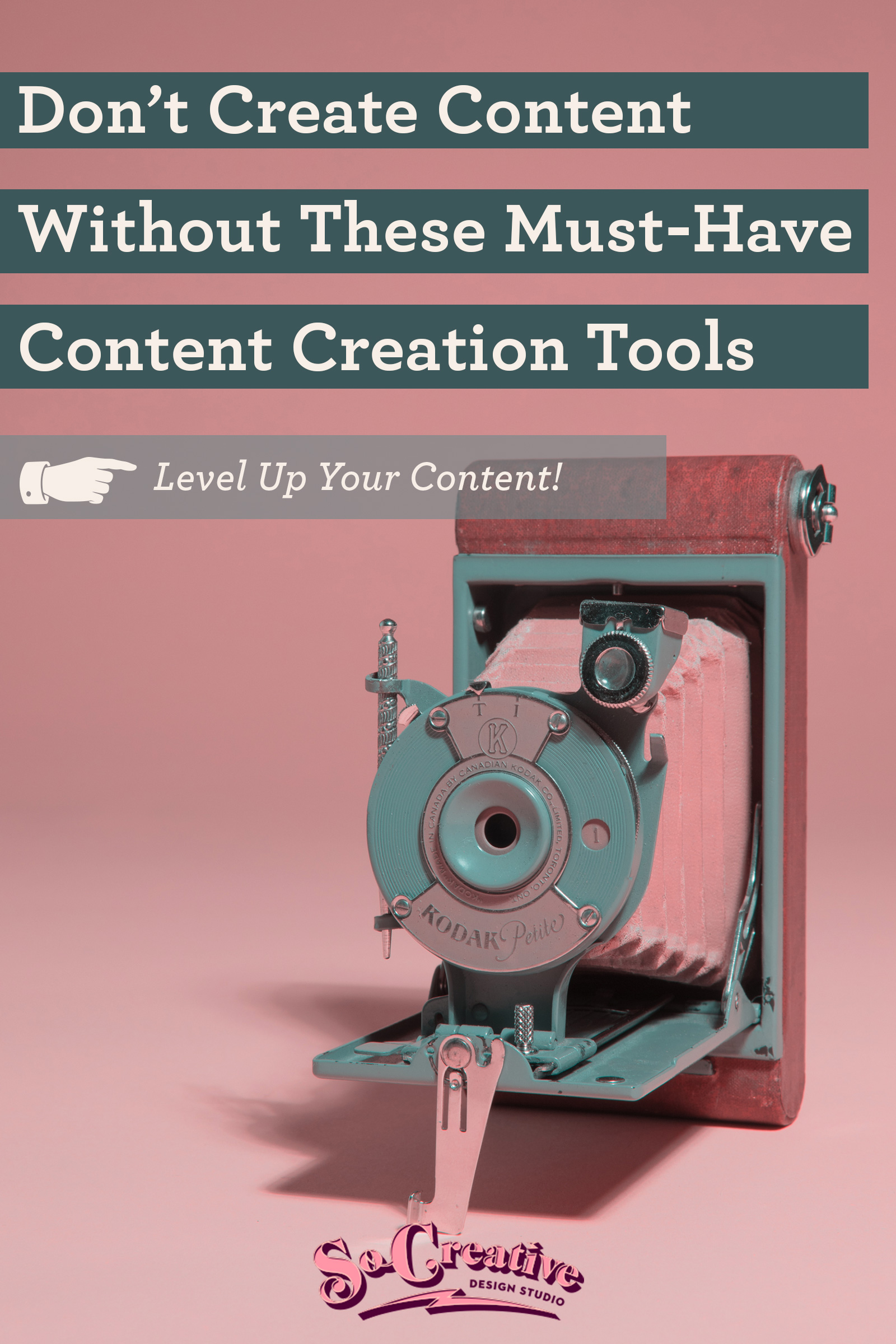 No way around it- your small business needs content. And it doesn't matter if you're posting on a blog, YouTube, Instagram, LinkedIn, Pinterest, or fill in the blank with whatever content platform you're using, you've got to continuously bust out high-quality content for your audience. Or you'll be forgotten. And the best way to show up consistently and with quality is to invest in the best content creation tools.
High-quality content creation tools are essential if you want to show up big and look pro.
We're not talking about iPhone photos and apps that create videos with some fugly fonts that make your brand look DIY- never a good look.
And we're also not talking about getting some photography done once a year and posting the same photos over and over and over. That's just tired and gets really noisy.
We're talking fresh, on-brand, pro content that will set your brand apart while everyone else posts dark camera pics and the same old stock (or dated) photos.
These content creation tools are an investment that will pay for themselves over and over again in brand awareness and growth. Because to get your brand to stand out, you need content like nobody else.
So whether you have a content creation team or you're a solo show, these content creation tools are the foundation for not only creating quality content for all your content channels, but having them in place will make content creation simpler and streamlined.
*This post contains affiliate links.
Setting the Foundation for Content Creation
Ever have those moments when you don't know what to post and you don't know what to say?
So you just post a random pic that might goes with your brand and you say something along the lines of "swoon- living my best life"?
That's because you don't have some basic foundational brand pieces in place.
Once your brand has a strategy in place, you'll never not know what to post and what to say again.
You'll have content that is both meaningful to your brand and in-line with your brand identity.
We go through 12-15 hours of brand strategy with clients before we design their identity, so by the time they're done, they have content ideas for years- literally.
Here are a few key points you need to have in place before you go all-in with your content creation so you make the maximum impact with your community.
Your Brand Attributes
Your brand attributes drive your overall vibe.
They're the culture, customers, feeling, voice, impact, and x-factor of your brand.
Hone in on one descriptor for each and you're on your way to creating content that will connect and build a unique experience.
From there, your brand attributes are used to create your overall brand personality, from your visuals to your copy.
We use brand attributes to help us develop the overall visual concept for our clients before we delve into logo design through the use of stylescapes. You can check out our process in this article.

Your Brand's Purpose & Values
If you aren't sure what to post or how to make your posts standout from a sea of pretty images and helpful articles, tap into your brand's purpose and values.
Chances are your brand's purpose is different from your competitors. Layer in your values and you've got a point of view unlike any brand out there.
By weaving in messaging and visuals that align to your bigger purpose and values, you'll have unique content.
An example would be our own brand. Our purpose is to encourage businesses to break the rules, to be more creative, and to have fun. We value boldness, creativity, quality, happiness, and individuality.
We don't create content around DIY hacks and insist that the brands we work with ditch their iPhone photography. Because we value quality and long-term growth over short-term gains.
We do create long-form, in-depth articles because we want to provide quality content.
Along the same lines, we don't give generic answers to brand creation or provide a list of overused Canva templates because we believe in individuality. At the heart of everything we do is helping businesses figure out how they individually belong in their industry in a way that makes them standout.
It's why we don't follow design trends and why we don't always give simple answers. Because creating a brand filled with strategy and soul is not a simple process.
Your Brand Identity Design & Style Guide
Now we're getting into the visual.
Every visual you create, whether it be a photograph, video, graphic, or illustration needs to follow your brand aesthetic or your brand will look like a jumbled mess without an identity.
It for sure won't look pro.
Your brand identity (we're talking logos variations, fonts, colors) stem from your brand's attributes, purpose, and values.
So if you created a brand identity without identifying your larger purpose, your brand attributes, and your values, your brand identity does not align with your brand.
Once your brand identity is locked in (check out this blog for more info of creating a responsive logo system) you'll need a brand style guide.
This book is your brand's sacred text. It tells you exactly how and when to use various logos, which colors to use and how to pair them, which fonts to use in certain situations, and (if you're brand designer knows they're stuff) and section on photography editing to bring all your visual assets together.

Now that you've got the basic brand assets together, let's look at our favorite content creation tools.
Content Creation Tools
A DSLR Camera with Manual Mode & Video Capabilities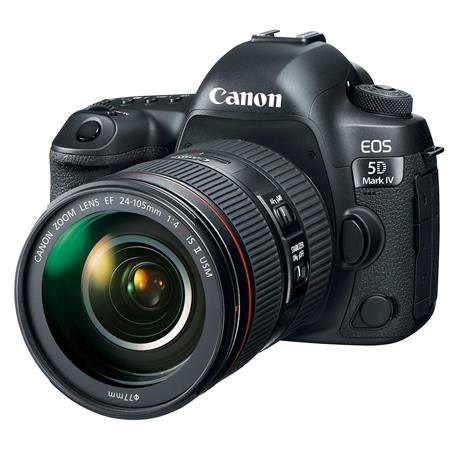 Yes, every brand needs some pro brand photographs, but get used up so fast. And you definitely don't want to be that brand that posts the same photos over and over on social media. No matter how crazy the algorithm gets, it's still super noticeable if you keep sharing the same content.
So there are a few options.
You can hire a photographer every time you need fresh images.
You can hire an in-house photographer.
You can get someone on your team to learn the ins and outs of photography.
We prefer the latter two options because you just never know when you want high-quality images of something behind the scenes while still hiring out as needed for the big photo shoots.
To keep up with the constant need for content, your brand needs fresh content on the regular.
So you'll need a camera. Trust us- as of right now a DSLR on manual mode beats out an iPhone camera. Yes, iPhone cameras take some pretty great photos- outside. (But still not as great as a DSLR).
And if you want to be seen as a premium brand, you need high-quality photography. 
While you're at it, make sure you can shoot video with it. Even if video isn't on your radar right now, you want the flexibility and while not having to buy a new camera if you ever decide to add video into your content plan.
Our advice is to get the best camera you can afford. We're linking to our camera and favorite lens in case you want to check out what we're shooting with.
Optional Content Creation Tools: Audio and Lighting Gear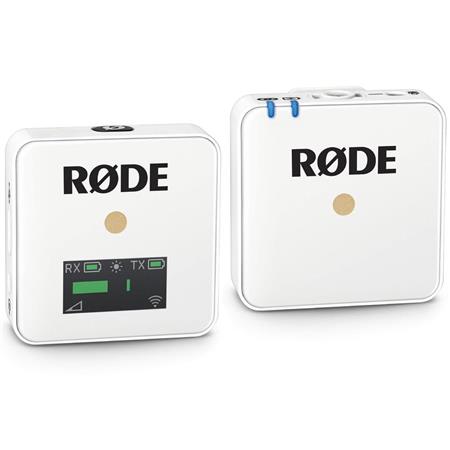 If you know you're going to be shooting photography and/or video indoors, we highly recommend a studio lighting kit. Once again, here's a bit of our gear. We shoot everything inside and are big fans of the studio lighting look.
If you're looking for a non-strobe lighting option that will work great for both photography and video, we recommend the Litepanels Gemini 1X1. It's super compact and has endless capabilities.
And if you're going to be doing video, you'll need some basic audio equipment. A lav (the little mics you wear on your shirt) are a great option for getting sound farther away from your camera. We recommend the Rode Go Comapct Mircophone System and the Rode Pin Mic for a sleeker mic setup. You'll also need this adapter and you'll be ready to roll.
The Adobe Creative Cloud (The Only Digital Set of Content Creation Tools You'll Need)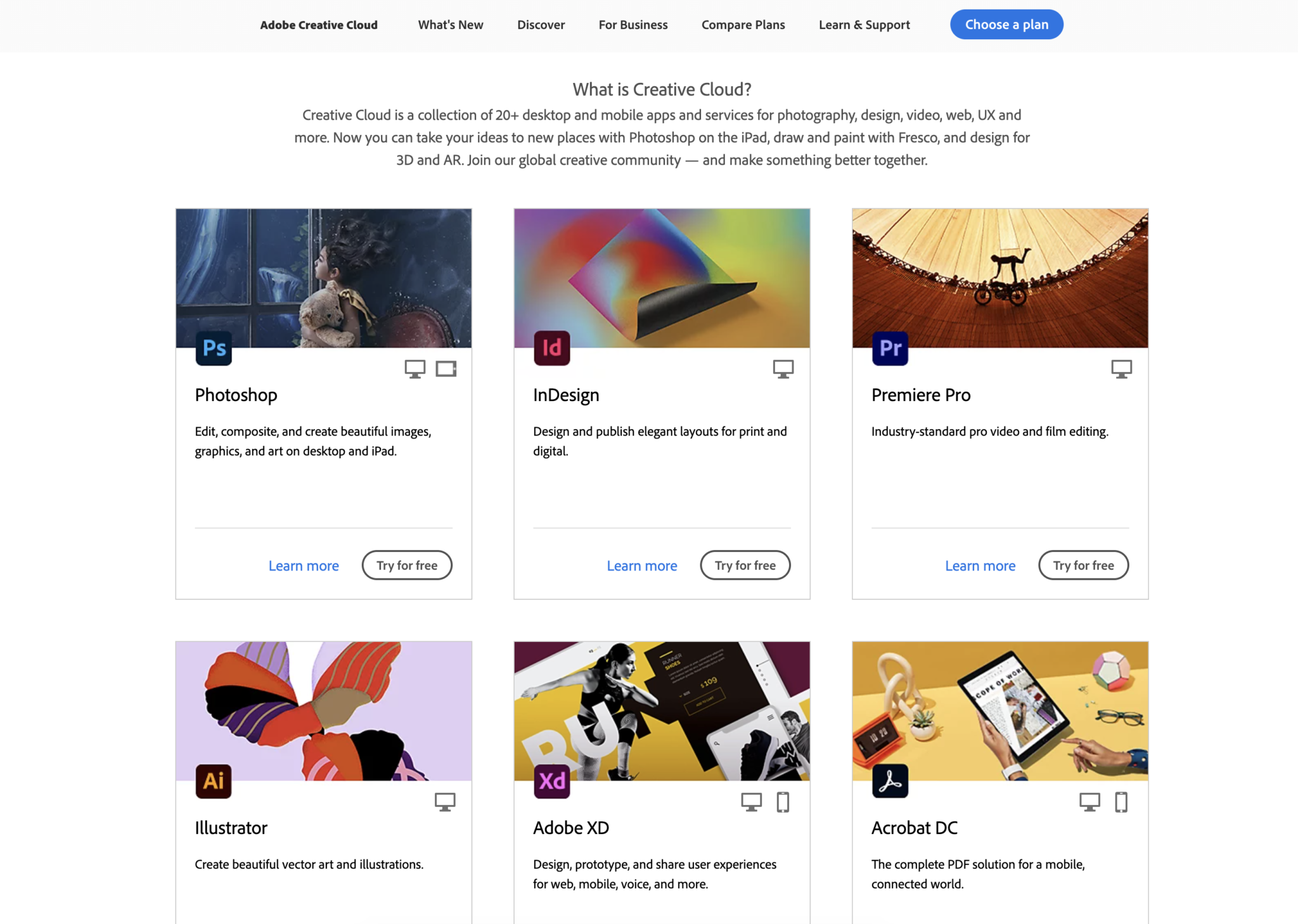 You can't go wrong with the Adobe Creative Cloud.
No matter what the new content creation trend of the moment is, you're going to be able to get the results you're looking for with the Creative Cloud.
You've got the industry standard tools for graphics, layout design, video editing, motion graphics, everything you would possibly need.
Yes, there are apps out there for a lot of content creation, but they won't give you the customization, flexibility, and room for growth that Adobe will give you when it comes to creating on-brand content. 
Bonus: Skillshare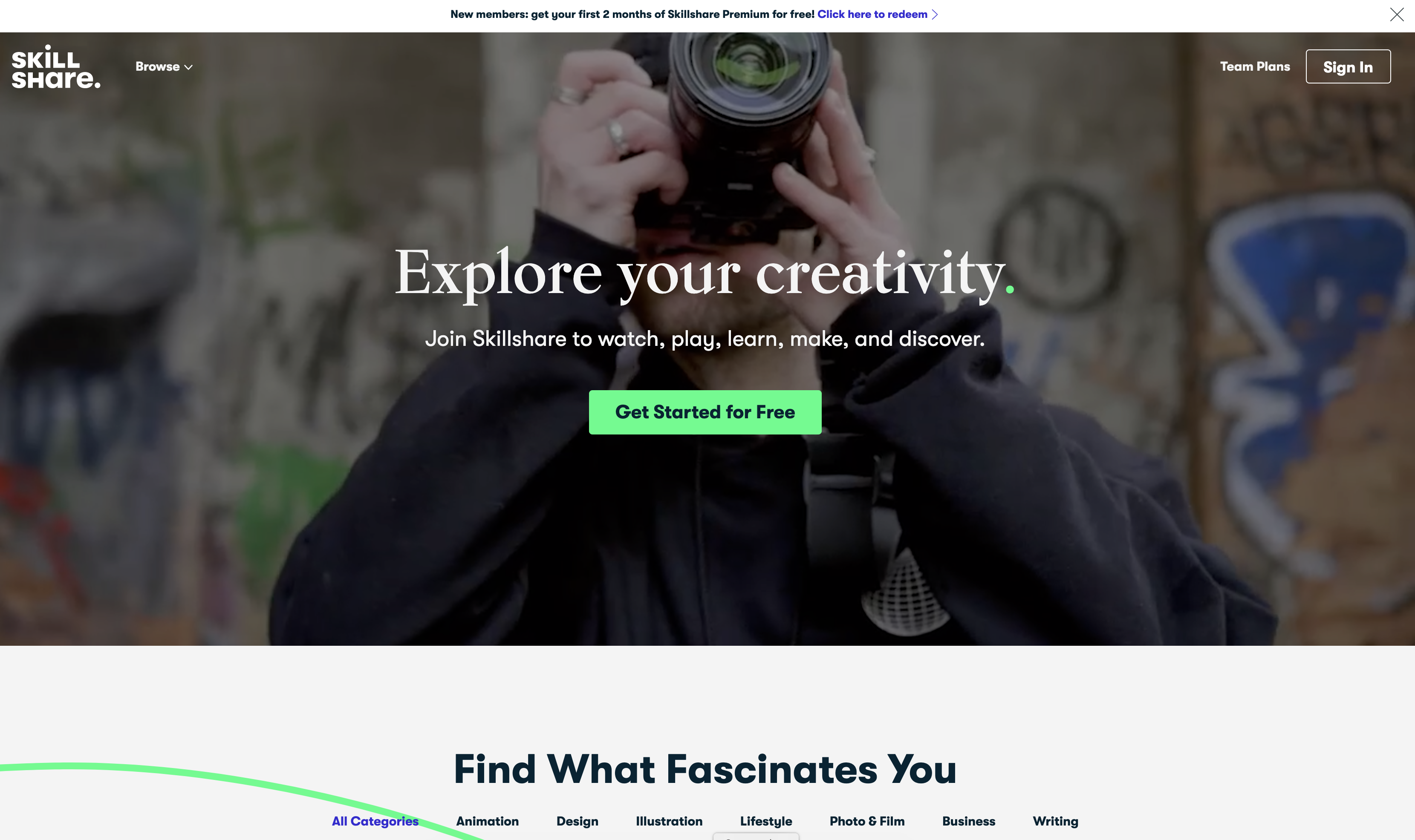 If you know you need to level up your content creation skills, check out Skillshare. They've got hundreds of classes on everything from photography and graphic design to video and business.
You can also get a free two month trial– test it out and start making some pro content.
Bonus: Pro EDU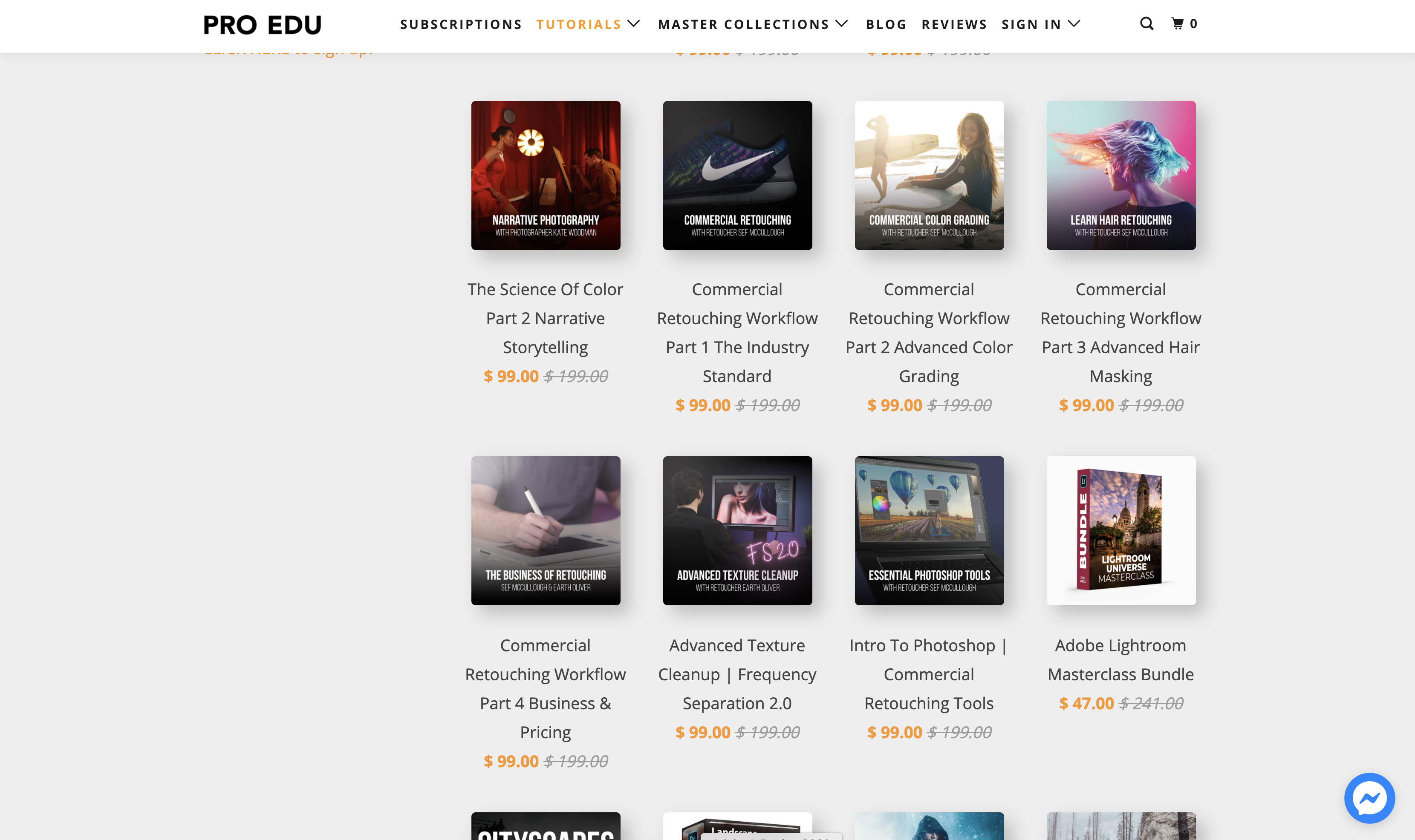 If you really are looking to take your brand photography and editing to the next level by having someone on your team take on this role in your content creation process, we highly recommend Pro EDU.
You can find just the right photography and editing tutorials for your needs or become a member for access to all their tutorials. You really just need a DSLR camera and Lightroom and/or Photoshop to get the most out of many of their natural light courses. And if you're looking for studio photography classes, theirs can't be beat.
You might not have the budget to hire a full-time or freelance photographer for every moment you want to capture, so having some basic photography skills up your sleeve will do wonders for your content creation.
Google Drive and/or Dropbox
You'll need a centralized place to store your photography and written articles.
We use Google Drive for keeping all of our blog posts and corresponding photography in order and Dropbox for all of our visual assets. 
Your brand might have a less complicated visual assets system than ours, since we're dealing with multiple client projects as well. Just make sure that you have a reliable cloud based storage system to keep both your visuals and writing organized.
Content Creation Tools for Planning and Tracking
SEMRush: Content Creation Tools To Help You Out Rank the Competition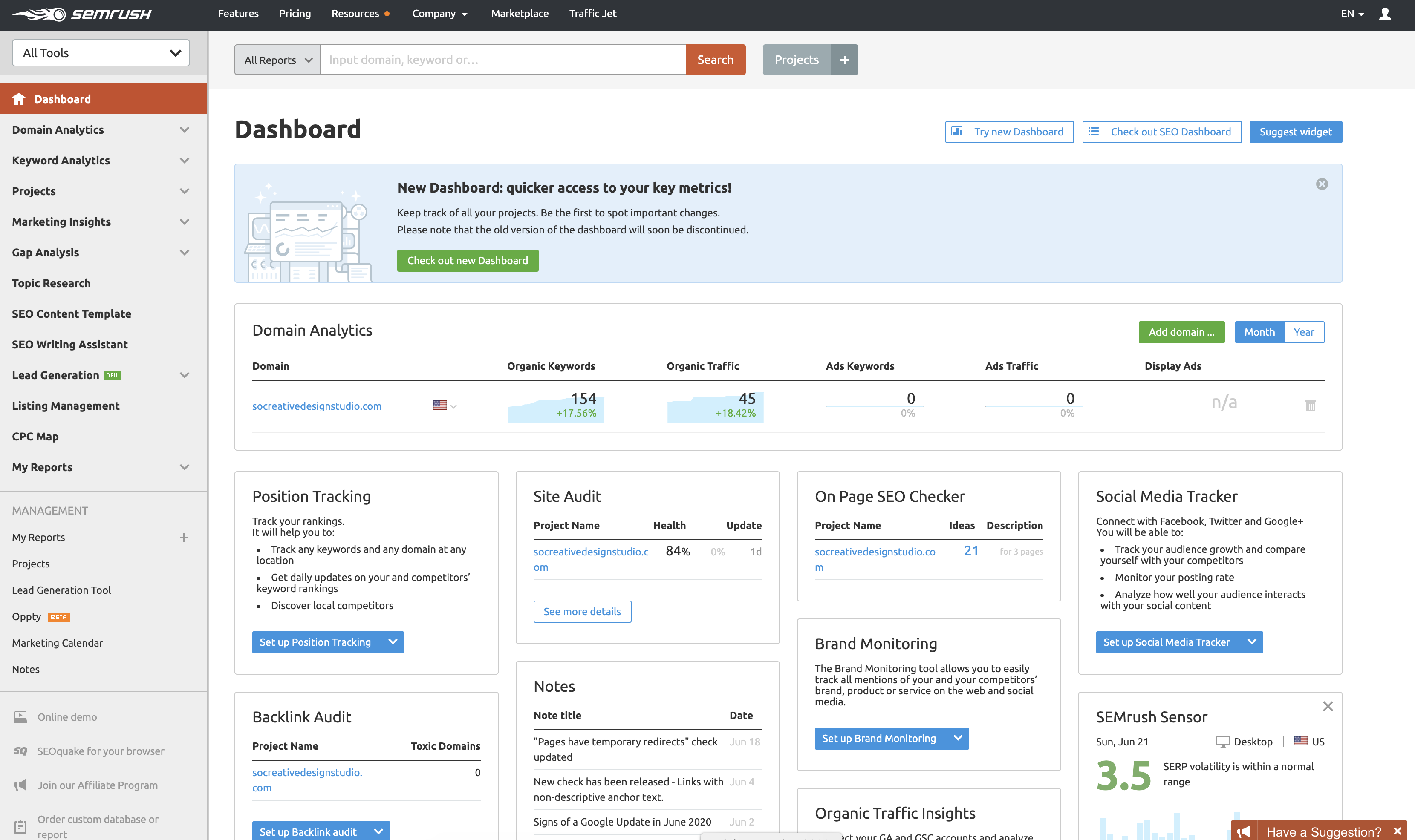 A big goal of content creation should be traffic to your website. And one of the most powerful ways to get traffic to your website is through Google.
And to get traffic Google you'll need to know what keywords to use in your blog posts to make them rank in search results.
That's just one of the reasons we use SEMRush– for its powerful Keyword Magic Tool. It's keyword planner helps us determine the best keywords for each blog post and keeps track of keywords we might want to use in the future.
Not only that, but SEMRush helps us keep track of how we're ranking for certain keywords, if our positions have changed, and if there are any site issues that are hurting our optimization. It's a powerful tool and well worth the investment and we've only scratched the surface of its capabilities.
Planoly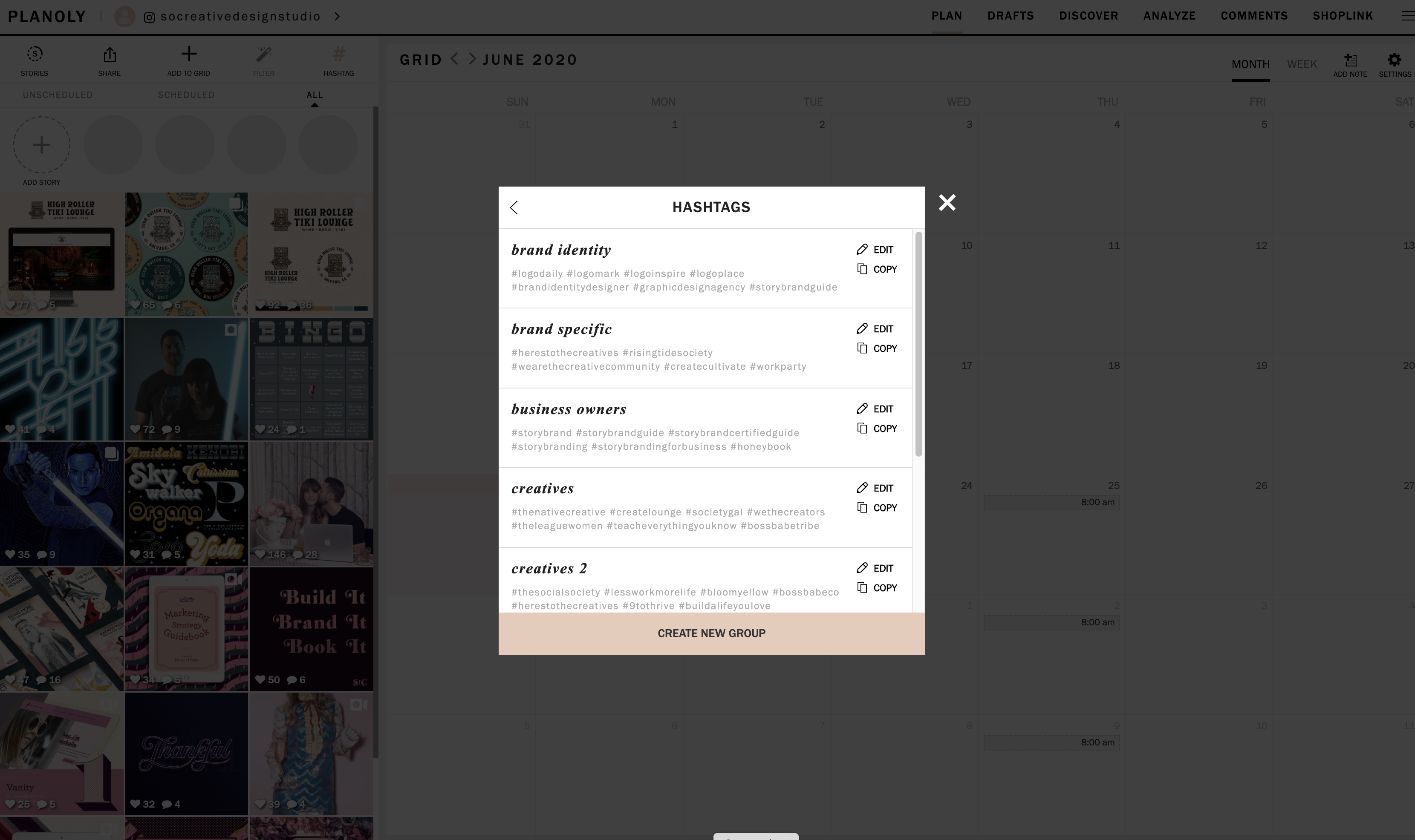 If Instagram is a part of your content plan, we recommend Planoly for scheduling and posting your content.
Yes, other Instagram planners have a more robust hashtag research tool, but we've found that the best hashtag research is done right in Instagram.
Planoly allows you to schedule your posts, keeps track of your hashtags, add shoppable links, and you can visually arrange your content using their planning grid. Oh- and when you type your captions in Planoly, it saves your formatting. It's those little things that we appreciate.
Tailwind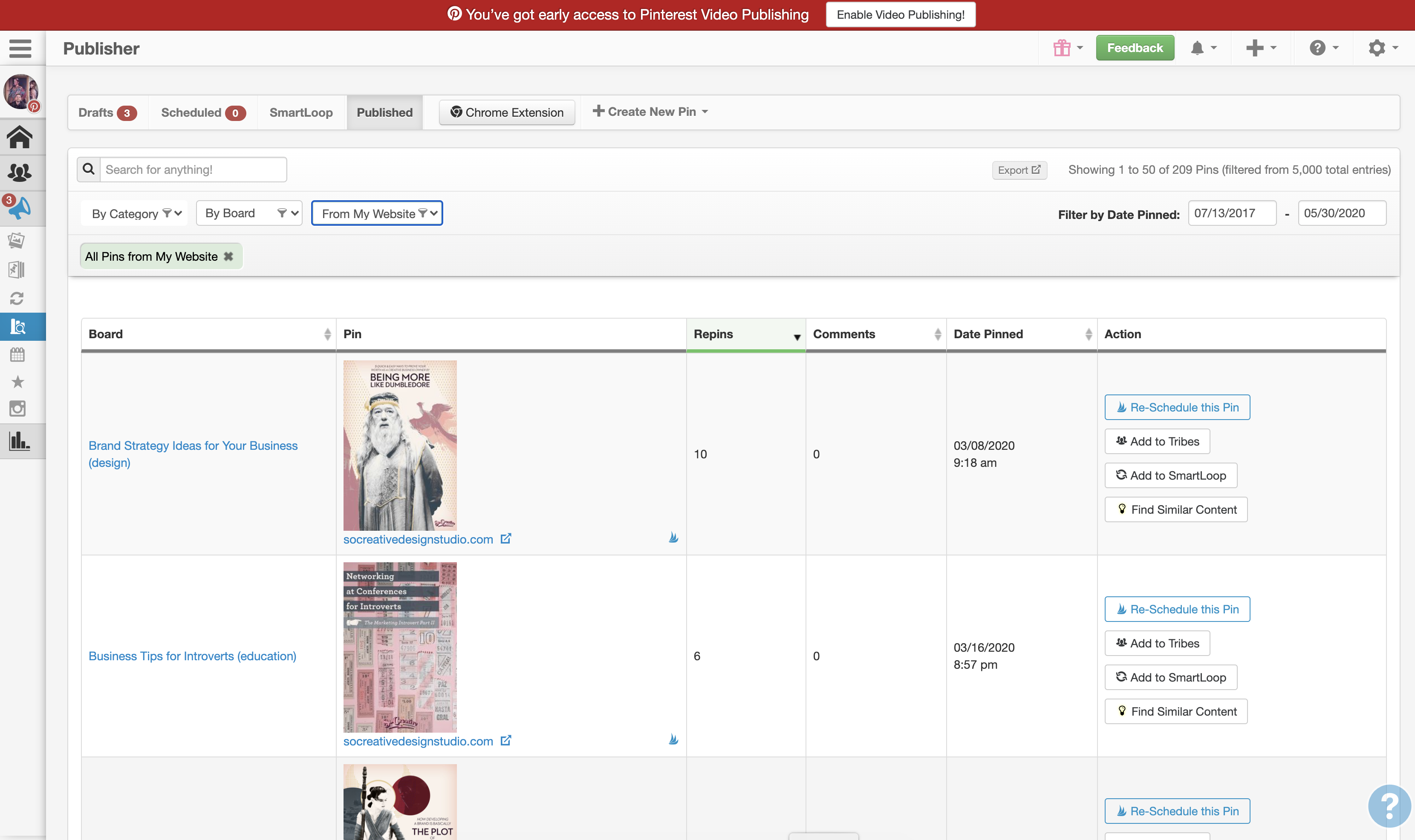 We've been using Tailwind for years to plan, post, and track our analytics on Pinterest.
Pinterest likes for you to be pinning multiple times a day, and nobody has time to do that manually, so scheduling your pins is a must.
If blogging and visual content from your website is a part of your content creation plan and you want to drive traffic to your site from Pinterest, you can't go wrong with Tailwind.
The Content Planner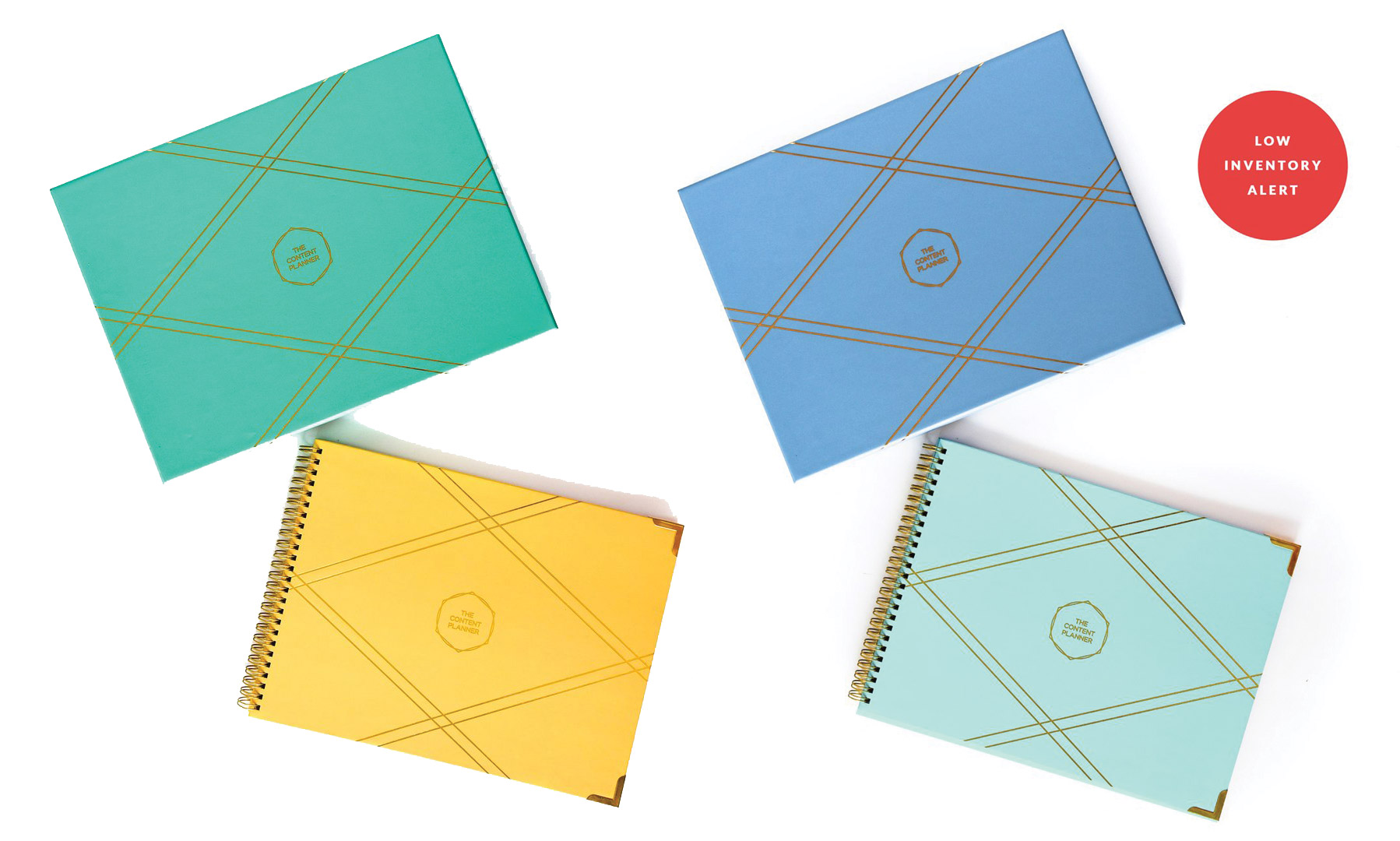 If you're a pen to paper kind of planner, we recommend The Content Planner.
This planner is meant specifically for content creation. It's not your day planner- it's just for creating your content calendar.
It has plenty of space for all your ideas, goal and analytics tracking, and keeping track of what you're going to be posting, where, and when.
Small Notebook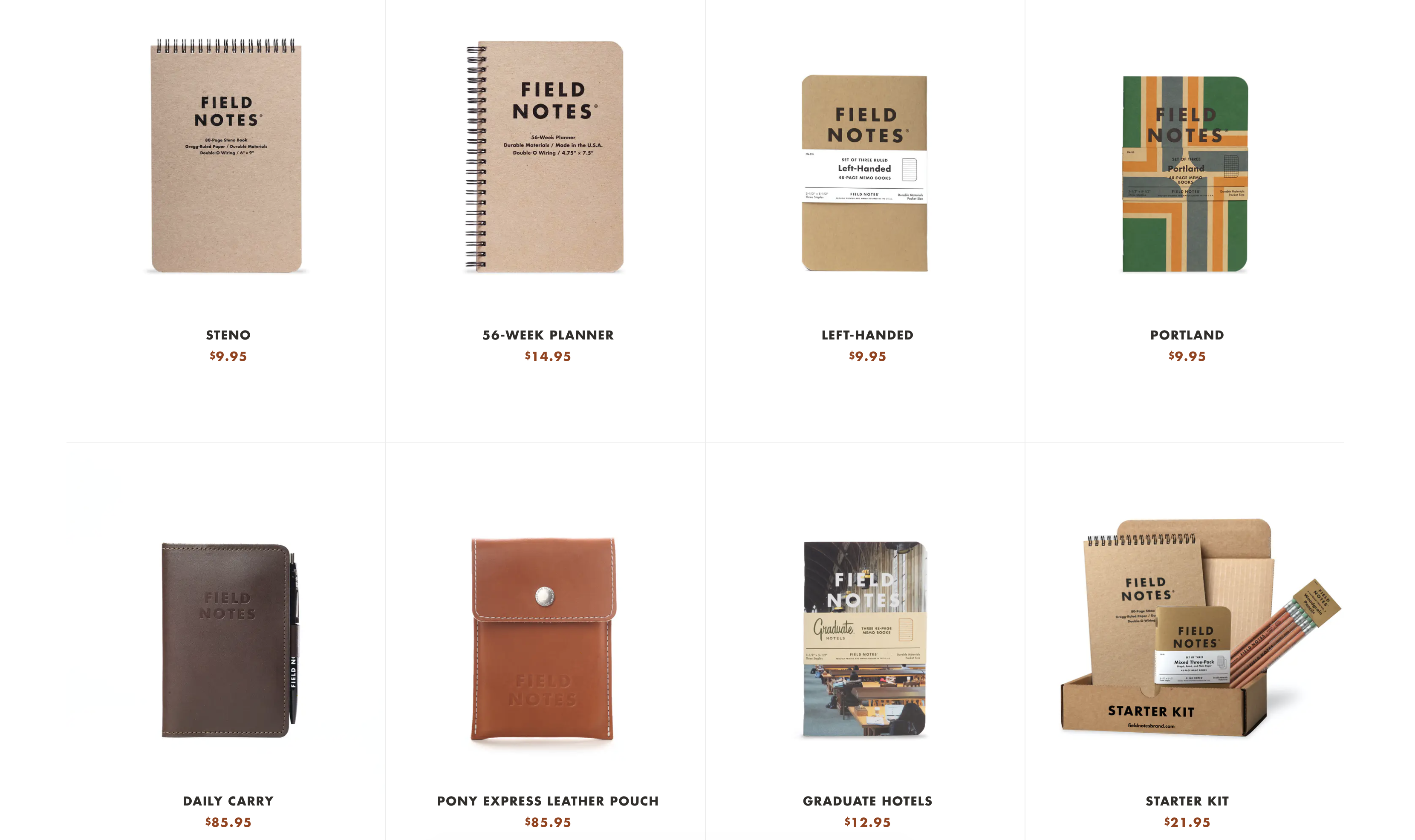 You're bound to have those moments when you come up with some killer content ideas and you're nowhere near either your Content Planner or laptop. There are tons of apps out there, but if you prefer analog, nothing beats a set of Field Notes notebooks. Plus, it's less rude if you pull out your notepad and jot down a note instead of your phone.
Milanote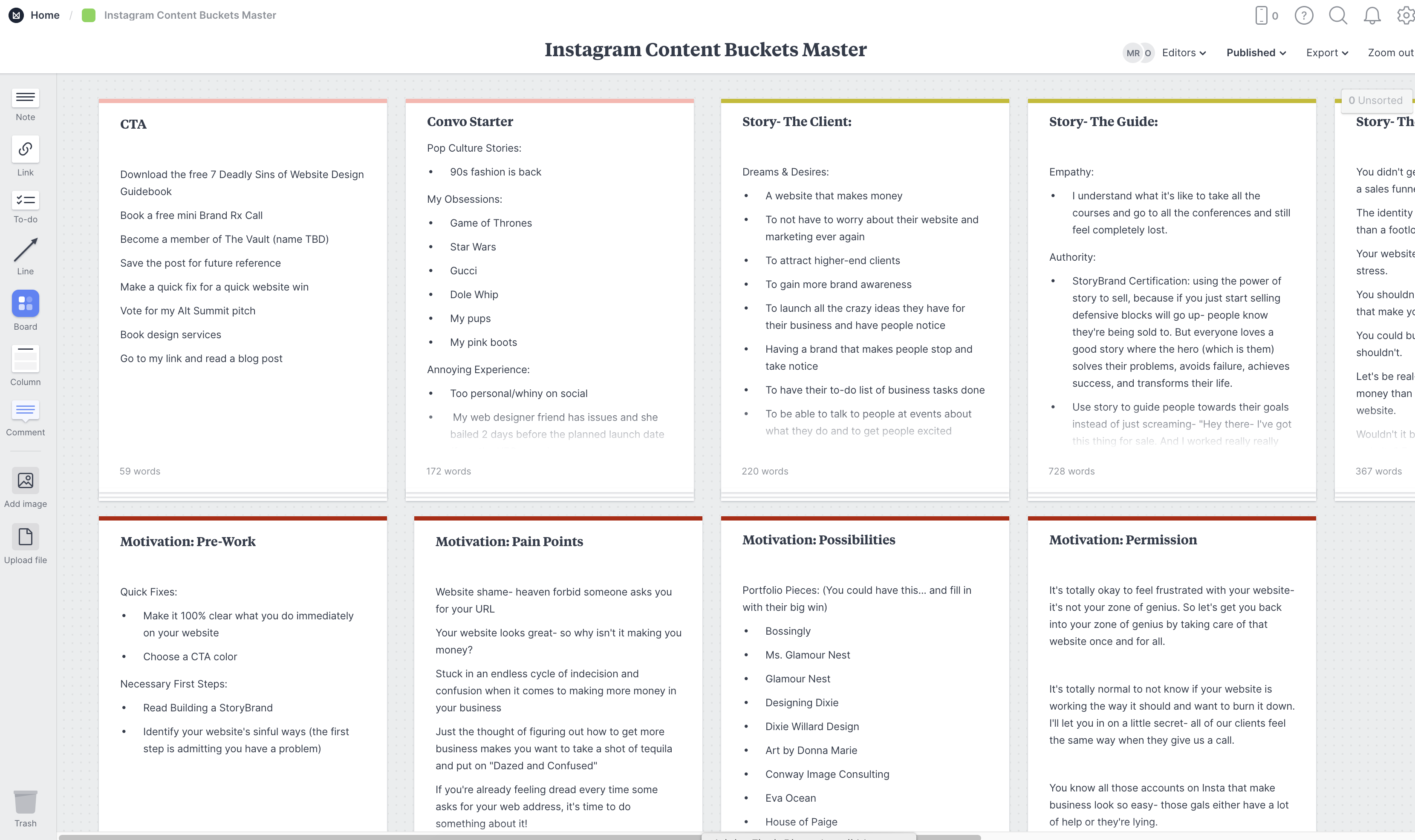 Now for the digital peeps.
Milanote is great for keeping track of your content ideas and planning out content campaigns. Think of it like a digital mind mapping tool. 
You can create checklists, flow charts, embed files/images and create multiple boards for multiple projects.
With the mind-mapping approach, this app allows for more creative thinking that just a plain list app.
Trello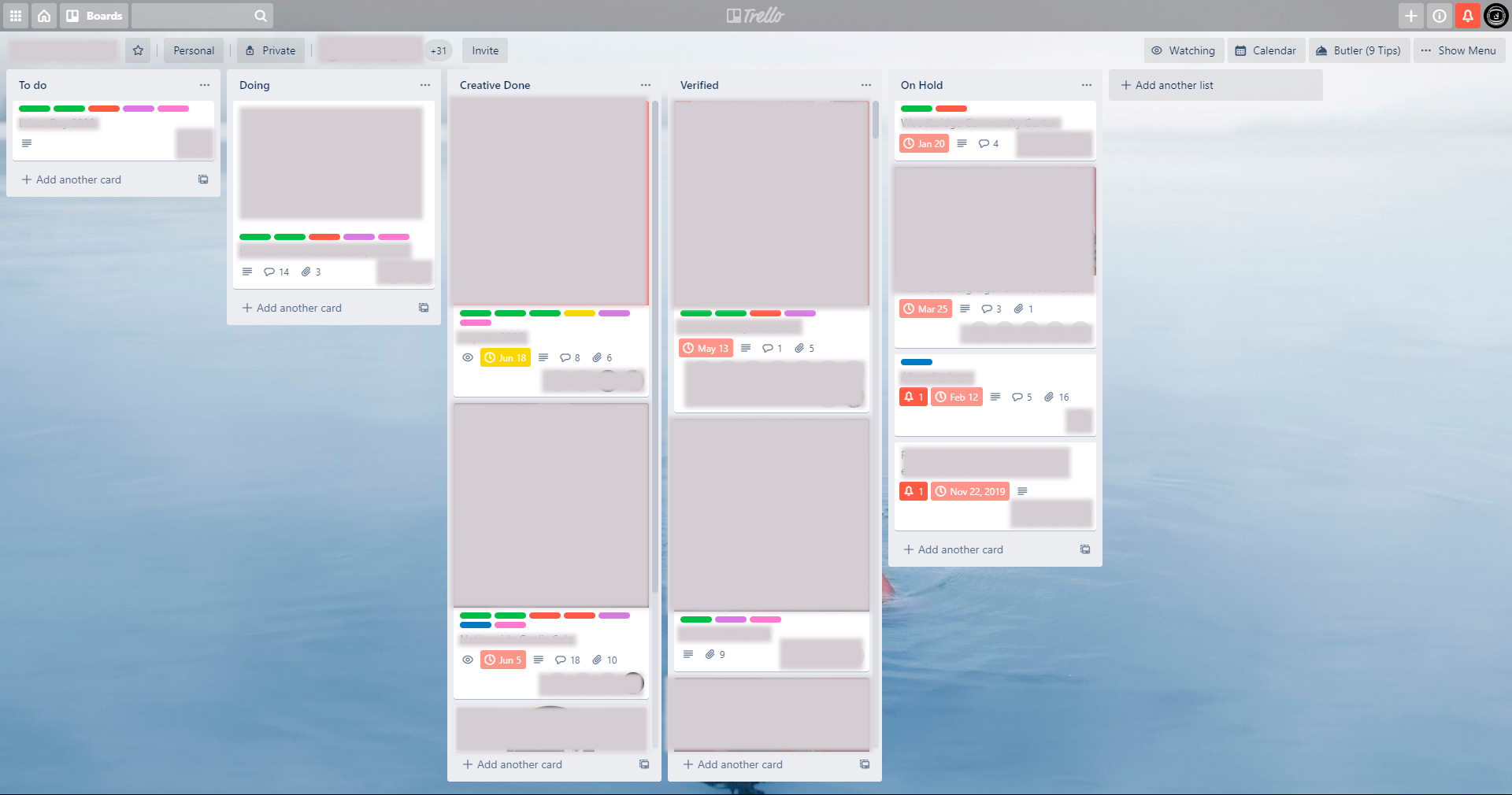 If you're working with a team on your brand's content creation, we recommend Trello for its ease of sharing, establishing due dates, and project management.
Now I know that image we shared is all kinds of blurry all over the place- it's for a brand we work with that we can't share (so hush hush), but you can see the general workflow.
Everything that needs to be done is in the first column. Each to-do is shared with the necessary team members, along with important information, assets, and the due date.
When something from the "To-Do" column is being worked on, it's moved to "Doing."
Once the work is finished, it's shipped over to "Creative Done," and sits there until it goes over to "Verified." Once it's published, the task is removed.
And tasks that are on hold for any number of reasons have their own column at the end, where they'll be dealt with when the time is right.
Google Analytics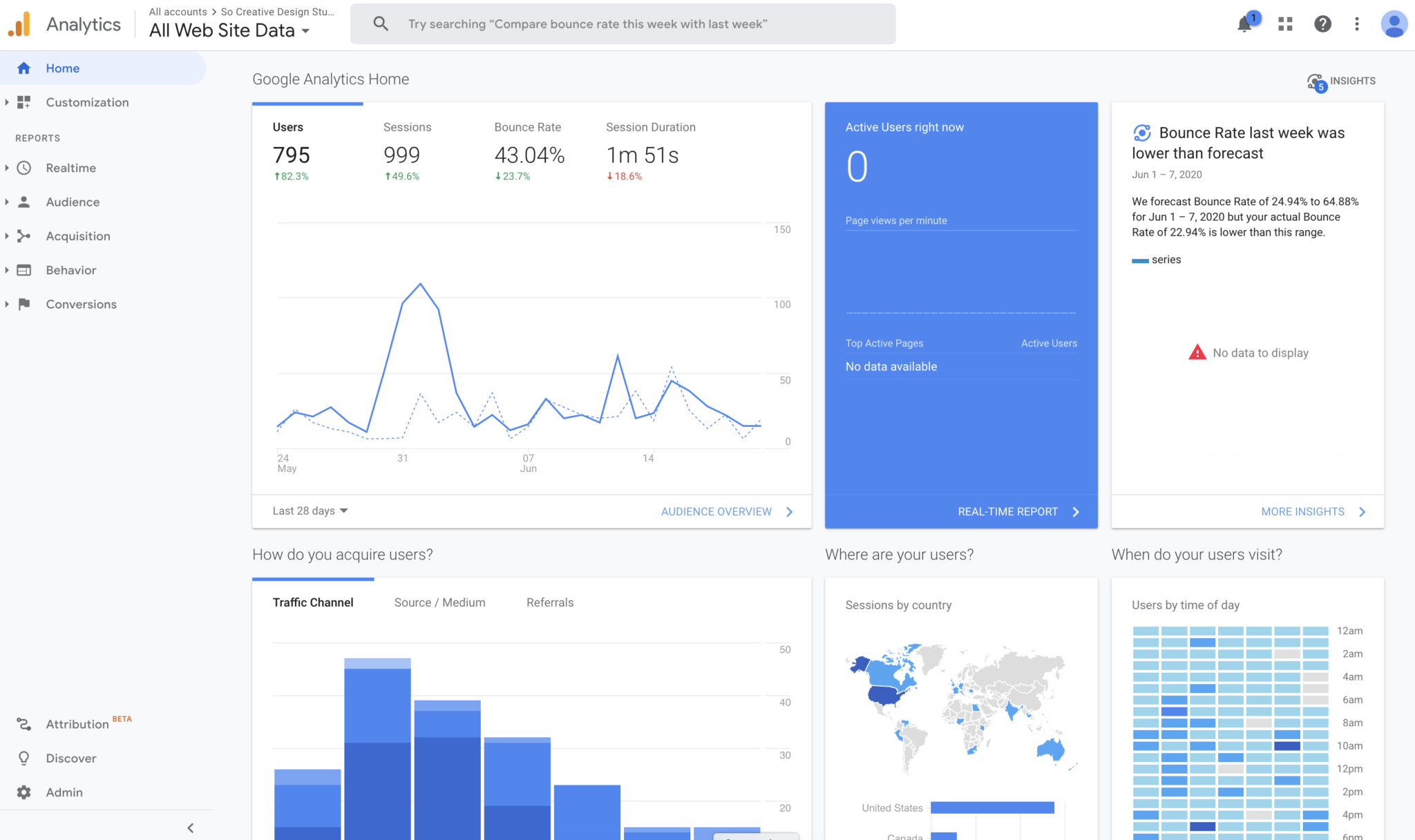 Once you've got content up and running on your website, you need to see how it's performing.
Blogging takes about six months to start building traffic to your site, so we recommend you get Google Analytics rolling now so you can track progress.
You can see what content people are most interested in and which blogs are performing well. 
From there you might want to create more content similar to your most popular topics as well as add some content upgrades to those blog posts with the most traffic to build your website.
Not sure how to use Google Analytics? We've got an article for you so you don't get confused by all those metrics!

Content Creation Tools Are Worth the Investment
Quality is key when it comes to content. Yes, IG Stories and Facebook Lives can be lo-fi. But the majority of your content creation needs to stand out. It needs to rise above the noise and out-value the competition. And if you're looking to create an immersive brand experience for your audience, quality content is a non-negotiable. 
So we leave you with this- how is your content showing up? What changes will you make? Start with three changes you can make in the next three months and start implementing. With the right content creation tools, your brand awareness plan will get so much simpler.